Remember when Lauren Oliver's Delirium was possibly going to be a TV show on Fox, but then it never made it past the pilot? Well, if you haven't heard, a few days ago
(6/20) it became available for FREE on Hulu for 30 days.
And international fans can view it on WIGS' website, I believe.
I watched it, and it was fabulous! Not just because Emma Roberts played Lena (That was a deliberate word choice. Any of my readers used to watch Unfabulous?)
Along with her, Daren Kagasoff from The Secret Life of the American Teenager, and Gregg Sulkin from Faking It star.
I haven't read the books, but I have had the pleasure of meeting Ms. Oliver. I must say that she deserves your support, so watch the pilot so that an entire season can be filmed!! The plot is very interesting: Love is a disease. It clouds judgment, leading to reckless decisions. But, at 18, everyone gets cured and gets an assigned partner.
Sure there would be no hasty choices or heartbreak if a world without love existed, but where would the passion go? What about all of the positives that love brings?
Overall, I loved the action and romance, but the relationship between Lena and Alex felt too rushed for me. Then again, a lot had to happen in a short period of time.
Fox stopped this project because it figured that people wouldn't be into a YA show, and I have to agree. Yes, people of all ages like The Hunger Games, but that seems rare. The target audience for Delirium is definitely teens, and I think it would have gone over well if it were to premiere on a channel like the CW. The premise of the show and book is awesome, and I think the audience could be diverse if people give it a chance.
THE ENDING!!!!!! What a cliffhanger!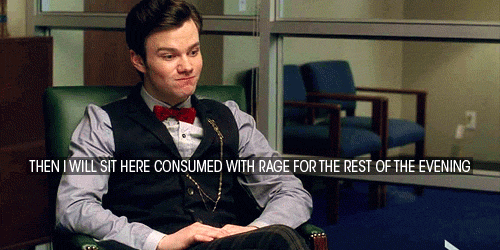 WIGS must make more Delirium.
x Carly